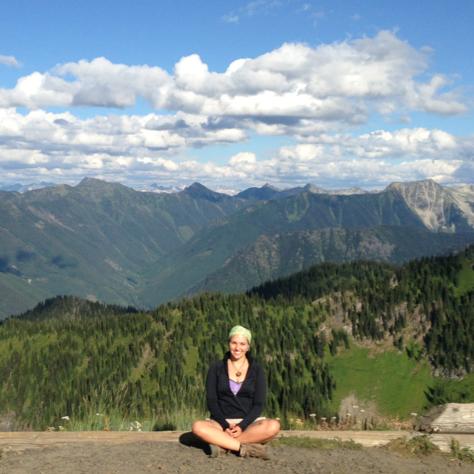 My journey in life has granted me wonderful lessons, wise teachers and rich experiences; from an honours degree in dance, to cooking professionally, to Reiki Masters healing, plus other forms of meditation and energy healing, I am constantly amazed and in awe of the body, mind and spirit. All of my classes aim to bring balance to these three levels of being.
All of my classes will always vary according to the needs of the students on that particular day, with an emphasis on prop use for personal development. Expect a different focus each time we practice.
As a Pilates teacher, I love exploring the potential of strength and flexibility in the body. My Pilates classes are fun, light hearted, and accessible for all experience levels.
As a yoga teacher, I am deeply passionate in bringing a connection to linking movement to breath, expanding body awareness, attention to thought patterns, and honouring the innate intuition that resides in all of us.
I am interested in exploring the balance of feminine and masculine energy- yin and yang, while reconnecting to nature and Ancient wisdom. All of these things have a place; All of these things create growth.
It is my goal to offer my personal experiences as a student, a teacher, and peer, to create a supportive community in which we can network, grow and connect. Here, we can speak our truths, live confidently, and authentically.  It is my job to help you find your personal edge and inner potential. I will do my best to make "the easy poses hard, and the hard poses easy", so you can find the strength to replace any negative thoughts, fear or judgement with self-confidence, self-worth and self-love.